Dr Flora Luyando DACM, DiplOM, MSTOM, LAc,LMT
Dr. Flora Luyando completed her Doctorates in Acupuncture and Chinese Medicine at Pacific College of Oriental Medicine in San Diego, CA. Prior to that, Dr. Luyando attended Pacific College of Oriental Medicine in New York, where she received her Masters of Science in Oriental Medicine and her Associate Degree in Massage Therapy. Dr. Flora, as she is affectionately called, is also a licensed Chinese Herbalist. Before her journey in Traditional Chinese Medicine, Dr. Flora attended West Virginia University where she studied Dental Hygiene.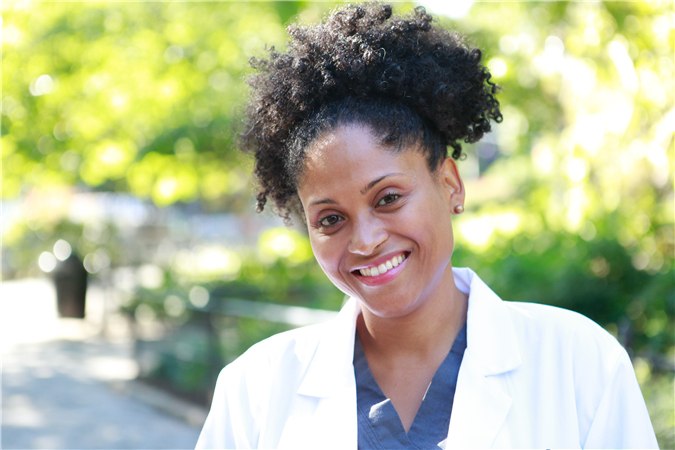 Dr. Flora's mission is to provide Eastern and Western treatments to all who seek to live a healthy and balanced life. Her unique approach to combining the two practices allows her to create specialized treatment plans specifically for her clients. Flora Healing Bodyworks knows that staying healthy is an art that continues to blossom when embraced by a safe, warm, and loving touch. She shares both her holistic and medical practice suggestions on her show called "Love Stream" which airs weekly.
Dr. Flora is a New York State, Maryland State, Florida State licensed Acupuncturist and New York State licensed Massage Therapist. She is also a member of the Acupuncture Society of New York and the American Massage Therapy Association. Dr. Flora has been a committed member of the Alpha Kappa Alpha Sorority Inc. where she donates her time and experience to help others in their healing journey. She is bilingual in English and Spanish.
For more information on her current projects, visit www.florahealing.com to learn about "Healing Puerto Rico", a fundraiser aimed at helping the country rebuild after many natural disasters; Co-Founder of a Safari Tourism in Tanzania, Africa. Dedicated to cultural & environmental habitats in East Africa. (www.JafariSafaris.com)
You can also learn more about Dr. Flora's generations of ancestral healing which include:
Medium, Clairvoyant, Astrology and Card reading.
Some of her other qualifications and certifications are as follows: